Home » Conferences »
Therapies in the School 24th Annual Conference 2023
NOVEMBER 16th & 17th, 2023
9:30 am EST ▪ 8:30 am CST ▪ 7:30 am MST ▪ 6:30 am PST
GROUP REGISTRATIONS
Groups of three or more receive a $40 discount on each registration fee for the 2-day conference.
Larger groups and districts please reach out to info@educationresourcesinc.com
The 24th Annual Conference for Physical Therapists, Occupational Therapists, Speech Language Pathologists and Special Educators – 2 DAY LIVE WEBINAR
For 23 years, ERI has been committed to renewing your passion for school based therapy and providing you with tools and strategies you can use right away to improve learning outcomes for your students. This year is no different! We are excited to tell you about this year's Annual Therapies in the School Conference. Join the ERI atmosphere that promotes therapists building connections, sharing ideas, and actively learning.
Download Brochure
Thursday
November 16, 2023- 9:30 am EST
$225
---
MORNING SESSIONS
Understanding and Adopting Neurodiversity-Affirming Practice in School-Based Therapies
Kelly Mahler, OT
Judy Endow, MSW, LCSW
School Participation & Access: What's Sleep Got to Do With It?
Arsenio Paez PT
---
AFTERNOON SESSION (Select One)
1A Reframing School-Based Therapy to Embrace Strengths and Cultivate Autonomy in Autistic Students
Kristin Jones OT
1B Demystifying Dysphagia:
Educational Impact and Effective Team Collaboration
Anais Villaluna SLP,
Carolyn Dolby SLP,
Dana Kizer OT
1C Difficult Conversations:
Facilitating productive dialogue and decisions regarding entrance/exit criteria and dosing recommendations
Susan Cecere PT
1D Move it! Embedding Movement into Academics
Josephine Bardabelias PT
1E Struggling Learners:
Is Vision the Hidden Factor?
Choosing the Right Path for Better Outcomes
Jonathan Graves M.Ed
FRIDAY
November 17, 2023- 9:30 am EST
$225
---
MORNING SESSIONS
Mental Health & the Importance of Feeling Safe in School
Monica Keen, OT
Harnessing Contemporary Motor Learning: Ensuring Success in School and Beyond
Kim Wynarczuk, PT
Jennifer Elinich, PT
---
AFTERNOON SESSION (Select One)
2A Raising Expectations and Increasing Participation for Students with Medical Complexity
Tanya Myers PT
AnnMarie Stauffer PT
Lisa Gradziel PT
2B Diving Deeper, Dispelling Myths and Driving Better Outcomes for Students with ADHD
Lori Flynn, OT
2C Adding to Your Tool-Box:
Integrating the CO-OP Approach to Increase Student Engagement & Generalization of Skills
Jeryl Benson OT
2D "Straight Up": Strategies to Increase Postural Control and Fuel Function.
Colleen Carey PT
2E Harnessing Contemporary Motor Learning: Practical application of recent research in motor control, motor learning, and neuroplasticity
Kim Wynarczuk, PT
Jennifer Elinich, PT
THURSDAY & FRIDAY
November 16-17, 2023- 9:30 am EST
$439
---
MORNING SESSIONS
2 Morning sessions each day
See Thursday & Friday details for morning session information
---
AFTERNOON SESSIONS
(Select One Each Day)
SELECT 1 Afternoon Session From Each Day
See Thursday & Friday details for afternoon session information
GROUP REGISTRATIONS
Groups of three or more receive a $40 discount on each registration fee for the 2-day conference.
Larger groups and districts please reach out to info@educationresourcesinc.com
EARLY BIRD REGISTRATION
$100 off 2 day registration.
USE CODE THERAPIES2023 before August 19th 2023 EXTENDED through September 15th
NOW ENDED
2023 Therapies in the School Conference
This year's conference will deliver the same quality you've come to love and expect in a highly interactive virtual experience. If you couldn't join us in the past because distance was prohibitive, this is YOUR CHANCE to JOIN this AMAZING COMMUNITY of school-based therapists!
If you are a physical therapist, occupational therapist, speech-language pathologist or special educator working in an educational environment, add November 16 and 17, 2023 to your calendar.
ERI Therapies in the School brings the very best speakers to share the very latest research and school-based therapy techniques—and their passion for their work—with hundreds of school-based therapy professionals just like you.
Energetic experiential learning, lively panel discussions, and challenging breakout sessions will give you powerful new therapeutic tools and techniques.
ERI Therapies in the School builds a therapy community across the country that stays in touch long after the conference closes.
Our annual conference also starts a conversation that continues all year with school discussion groups. Powerful professional development for school-based professionals is a key part of the ERI mission, and school discussion groups provide a forum for therapists and educators to ask questions and share insights online.
There's a reason why over 50% of conference attendees come back for another year. See for yourself how the ERI Therapies in the School conference can change the way you feel about your work—for the better.
2023 CEU Information
The course meets the criteria for 12 contact hours (1.2 CEUs). Intermediate Level.
Approved provider of the FL Board of Occupational Therapy-CE Broker 14 hours.
This course meets the approval of the TX Board of OT Examiners.
National Board for Certification in Occupational Therapy Inc. (NBCOT) Professional Development Provider – 12 PDUs
Participants who require Massachusetts PDPs can bring their Certificate of Attendance to their respective districts for approval.
Education Resources, Inc. is an approved provider for Physical Therapy CEUs in the following states: CA, KY and TX.
Application has been made to the NJ Board of Physical Therapy Examiners
Approved sponsor by the State of IL Department of Financial and Professional Regulation for Physical Therapy for 14 contact hours.
Approved provider by the NY State Board of Physical Therapy and by the NY State Education Department for 14.4 contact hours (1.44 CEUs).
Most Physical Therapy State Boards accept webinars as a live offering. Please check with your state board to confirm.
The following state boards of physical therapy accept other states' approval: AK, AR, AZ, DC, DE, GA, HI, ID, IN, KS, MA, MI, MO, MS, NC, OR, PA, RI, SC, UT, VA, VT, WI, WY.
The following state boards of physical therapy either do not require course pre-approval or do not require CEUs for re-licensure: AL, CO, CT, IA, ME, MT, NE, ND, NH, SD, WA.
Please contact us with any special needs requests: info@educationresourcesinc.com or 508-359-6533
Education Resources Inc. is an AOTA Approved Provider of professional development. This Distance Learning-Interactive course is pending approval for 12 contact hours 1.2 CEUs. (Intermediate level, OT Service Delivery). AOTA does not endorse specific course content, products or clinical procedures.
Education Resources Inc. Intermediate Level 1.2 ASHA CEUs

ASHA CE Provider approval and use of the Brand Block does not imply endorsement of course content, specific products or clinical procedures.
2023 Conference Agenda
Download Brochure
Please download the brochure for full agenda, session descriptions, objectives and faculty bios.
2023 Conference Sponsors
Join Us as a Sponsor and Showcase Your Therapy Tools
Thankyou for supporting this conference: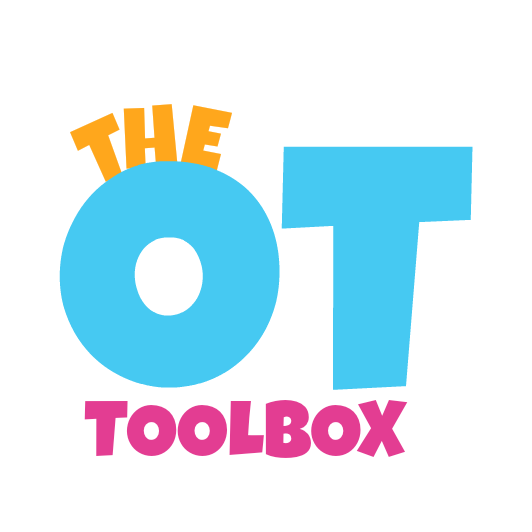 November 16-17, 2023
Year after year, key decision makers in the field attend Therapies in the School to network and learn of new innovations and opportunities to improve learning outcomes for their students.
This annual event is an excellent opportunity to increase your brand awareness and engage our community of school based therapists, PTs, OTs, SLPs and special educators, a receptive and curious crowd.
Companies invest in this event because they recognize that school therapists are passionate about providing the latest and best innovations and tools to the students they serve.
ERI provides sessions for therapists who have been working in a school-based setting for many years, as well as therapists new to practice , providing a diverse array of options for participants.
Download a Course Brochure for full outline and speaker bios
Conference Outline
Following a very successful and well received virtual conference in 2022 that drew over 400 participants from all over the U.S. we are offering this popular conference in the virtual setting for 2023.
We are offering a unique virtual sponsorship opportunity on the WHOVA platform
Maximize Exposure, Connect with Attendees, and Drive ROI
We are now pleased to offer multiple levels of sponsorship opportunities.
Get your products and services into the hands of these passionate therapists.
Join the ERI community that promotes therapists building connections, sharing ideas, and actively learning.
We look forward to seeing you at this year's conference.
Limited Availability, so Reserve Early!
2023 Conference Venue
LIVE WEBINAR
2023 Conference Add-Ons
Complimentary Morning Yoga session
Day 2 Morning Yoga Session with ERI faculty Anne Buckley-Reen 8:30am – 9:30am
Sign-up details coming soon