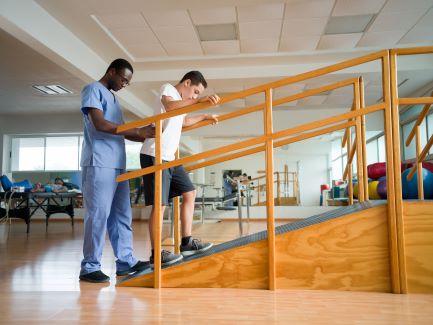 March 5, 2021 - March 6, 2021
LIVE WEBINAR
LIVE Webinar - Complete both sessions for 12.5 Hours (1.25 CEUs)
March 5-6, 2021
9:40 am EST • 8:40 am CST • 7:40 am MST • 6:40 am PST (US)
Would you like to increase your skill with orthotic recommendations and treatment skills for the foot and ankle in pediatric and adult patients with neurological, developmental and/or orthopedic diagnoses? This course is for you! Learn a movement systems approach including hands-on skills such as mobilizations to promote adaptive relative flexibility; improving intrinsic stability through strengthening of the "foot core"; and interventions to positively impact neuroplasticity.
ERI is partnering with P.G. Chambers School to offer this webinar.