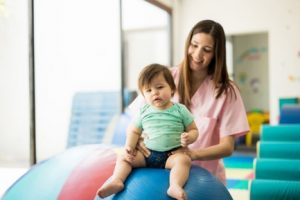 September 17, 2021 10:40 AM - September 18, 2021
LIVE WEBINAR
Live Webinar for Pediatric Therapists. Complete both Sessions for 10.5 Contact Hours (1.05 CEUs)
September 17 and 18, 2021
10:40 am EST • 9:40 am CST • 8:40 am MST • 7:40 am PST (US) 
ERI is partnering with Children's Health to offer this live webinar.
This workshop, focuses on using the NDT Practice Model in treating the child with hypotonia. Specific strategies to improve motor control in this population will be presented. Treatment strategies based on the common impairments of the sensorimotor system in this population will be demonstrated through the use of videotapes, case studies and practice labs. Participants will problem solve strategies to improve functional motor performance of the child with hypotonia.