Don't Wait For Gait! Therapeutic Evaluation & Treatment of Pediatric Gait - LIVE WEBINAR
Liesa M. Ritchie-Persaud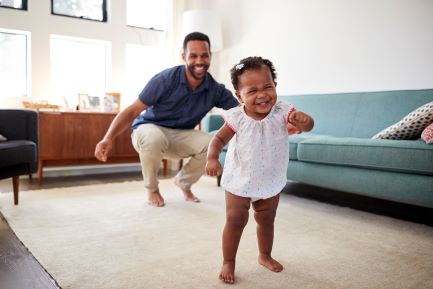 November 4, 2021 - November 5, 2021
LIVE WEBINAR
COURSE

FACULTY

TESTIMONIALS

VENUE

CEU DETAILS
COURSE
InHouse
November 4 and 5, 2021
8:40am CST
This course clearly explains the significant components of evaluation and treatment of pediatric gait, in a clinically relevant manner. Flaws of a "wait and see" approach will be discussed, while supporting proactive & preventive intervention with proposed methods for deliberate, realistic & effective intervention for pediatric gait. The increased prevalence of developmental delay will be considered, with proposed etiologies, assessment of pre-gait skill performance, related orthopedic consequences and the future effects of this diagnosis on postural control and ambulation.   Neuroplasticity, and the opportunities it provides for therapists, is explained. Orthopedic development is presented as it concerns appropriate development of an adequate base of support and assessment of the pediatric lower quarter.  In summary, participants will leave with skills and treatment tools to immediately put into practice. 
OBJECTIVES
Explain the effects of delayed ambulation
Describe the benefits of proactive & preventive intervention for pediatric gait
Consider principles of neuroplasticity when considering intervention to increase mobility
Apply a segmental approach to assessment of the pediatric lower quarter
Utilize pediatric lower extremity & foot anatomy, & the principles of orthopedic development, as related to the development & performance of pediatric gait
Implement appropriate treatment strategies for children with gait abnormalities
FACULTY
Liesa M. Ritchie-Persaud, PT, DPT, PCS, is a licensed physical therapist with 33 years experience in the field of pediatric therapy. Liesa is the owner of "Know To Change," an organization dedicated to advancing the knowledge and skills of clinicians in pediatric practice. Both nationally and internationally, she has educated healthcare professionals in advanced treatment techniques, performed specialized practical training and provided consultative services. Liesa has worked in a variety of settings, including private pediatric clinics, schools, private homes, hospitals and long-term care facilities, as well as facilities overseas. Dr. Ritchie-Persaud is a Credentialed Clinical Instructor and also taught human anatomy, physiology. She received her Associate degree in 1993 and worked as a Physical Therapist Assistant while earning her B.S. in Organizational Leadership from Southern Nazarene University in Tulsa, OK. Dr. Ritchie-Persaud earned her Master's degree in Physical Therapy from the University of Findlay in Findlay, OH in 2003. She received her post-graduate Doctorate from Rocky Mountain University of Health Professions in 2011 and is a Board Certified Specialist in Pediatric Physical Therapy. Liesa's passion for helping others extends into her private life. She has volunteered as a Call Rape Advocate and Salvation Army volunteer. Her passion for travel has led her to teach and treat in Australia, New Zealand, Turkey, the Arab Emirates and Mexico, plus organizing and participating in mission work in Mexico, Ukraine and Palestine. Liesa's wide range of clinical experience, organizational leadership, proficient teaching skills, motivation to improve the standard of care and enthusiasm and passion for her field make her an exciting and compelling instructor.
TESTIMONIALS
VENUE
CEU DETAILS
Continuing Education Hours for disciplines not listed below: 11 contact hours (1.1 CEUs). Intermediate level. License Number__________________.
This activity is provided by the TX Board of PT Examiners accredited provider #2210017TX for 11 CCUs and meets continuing competence requirements for PTs and PTAs licensure renewal in TX.
Approved by OK State Board of PT course #202113674 for 11 CEU hours, Category A.
NBCOT Professional Development for 11 PDUs.
11 hours of this course qualify towards the discipline-specific hours for the 20-hour requirement for NDTA re-certification.
Education Resources Inc., 266 Main Street, Medfield, MA 02052 508-359-6533