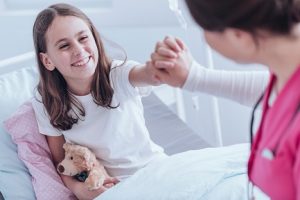 January 18, 2024 - February 8, 2024
LIVE WEBINAR
Live Webinar for Pediatric Therapists. Complete all Sessions for 14 Contact Hours (1.4 CEUs)
January 18, 25, February 1 and 8, 2024
5:40 pm EST • 4:40 pm CST • 3:40 pm MST • 2:40 pm PST (US)
SAVE $20 when you register by December 7, 2023. Use coupon code EARLYBIRD20 at check out.
ERI is partnering with Fairview Health Systems to provide this live webinar.
Improve critical thinking, problem solving skills, and discharge planning with this comprehensive four-day webinar that reviews pediatric neurological, cardiovascular, pulmonary, gastrointestinal and orthopedic disorders as well as oncology, burns, and hematology to inform treatment.